This project was done to a company selling their own belts. They had a product idea of a new kind of activity belt and they needed an industrial designer to work out the design. I also wrote my BA thesis on this project.
The customer wanted to integrate the Suunto Movescount sensor to a belt buckle. In this project I focused on designing the mechanisms on attaching the Movescount sensor to the belt buckle, fastening of the buckle and the appearance of the buckle.
CAD work was done in SolidWorks. The project included several stages of testing

with 3D printed prototypes

and iterating on different variations of the mechanisms I designed.
I was the sole designer in this project and made sure that the parts are manufacturable by injection moulding. As a part of the project I was in charge of contacting injection moulding companies and mould makers for quotations in order to set up the product for manufacturing.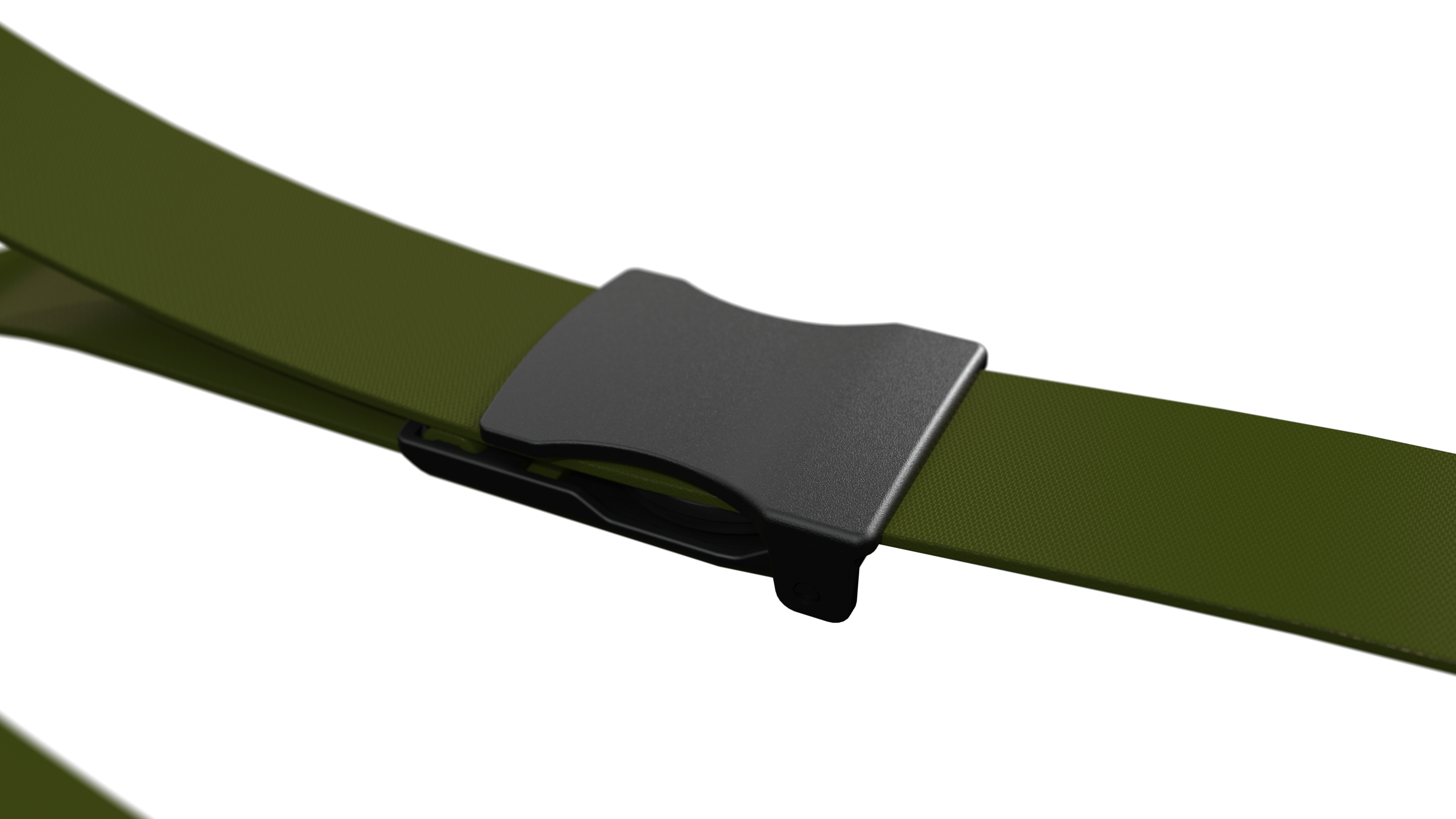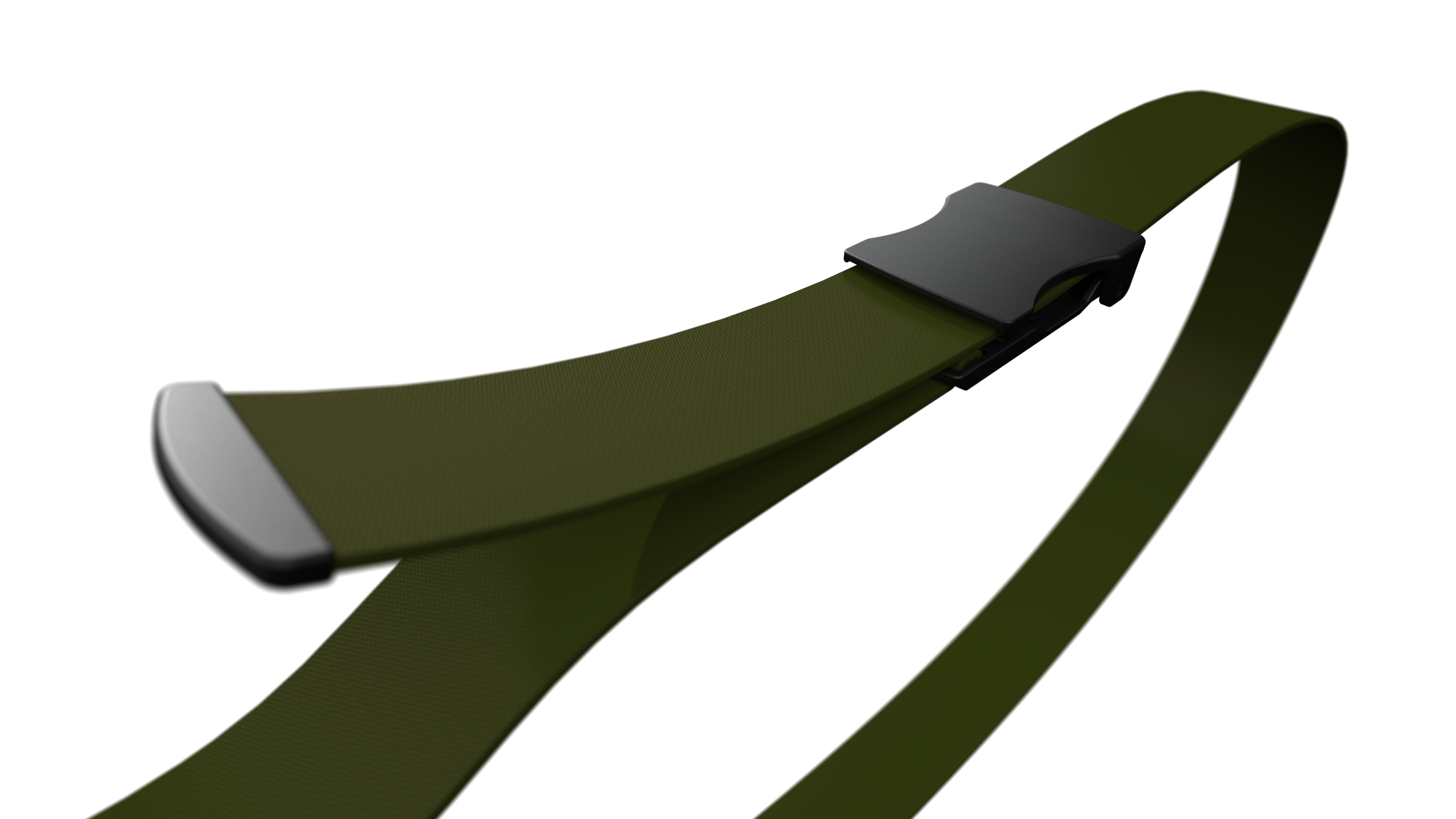 The buckle consists of two parts that are joined by a snap fit. The movescount sensor is attached by turning and snapping it in place on the bottom half of the buckle.
I wanted to limit the number of parts, so I opted to have the buckle consist of only two parts. Due to this the other end of the belt webbing that is permanently in place is attached by guiding it through two sets of teeth to keep it in place.