This project was done during my minor studies in the Aaltonaut-program. This was a group work and I was mainly responsible for the overall design of the product and the concept of how it functions. I did all of the CAD-work and visuals.

We formed multidisciplinary teams and we were given a task to make an acoustic rain gauge. Each group had to design the product for a different volume of production. Our group was given a production volume of only 50 pieces and we were dubbed as the startup-group.
We dove in to the world of different rain-sensors and learned the most important parts. We conducted user interviews in order to find out who would our products customers be.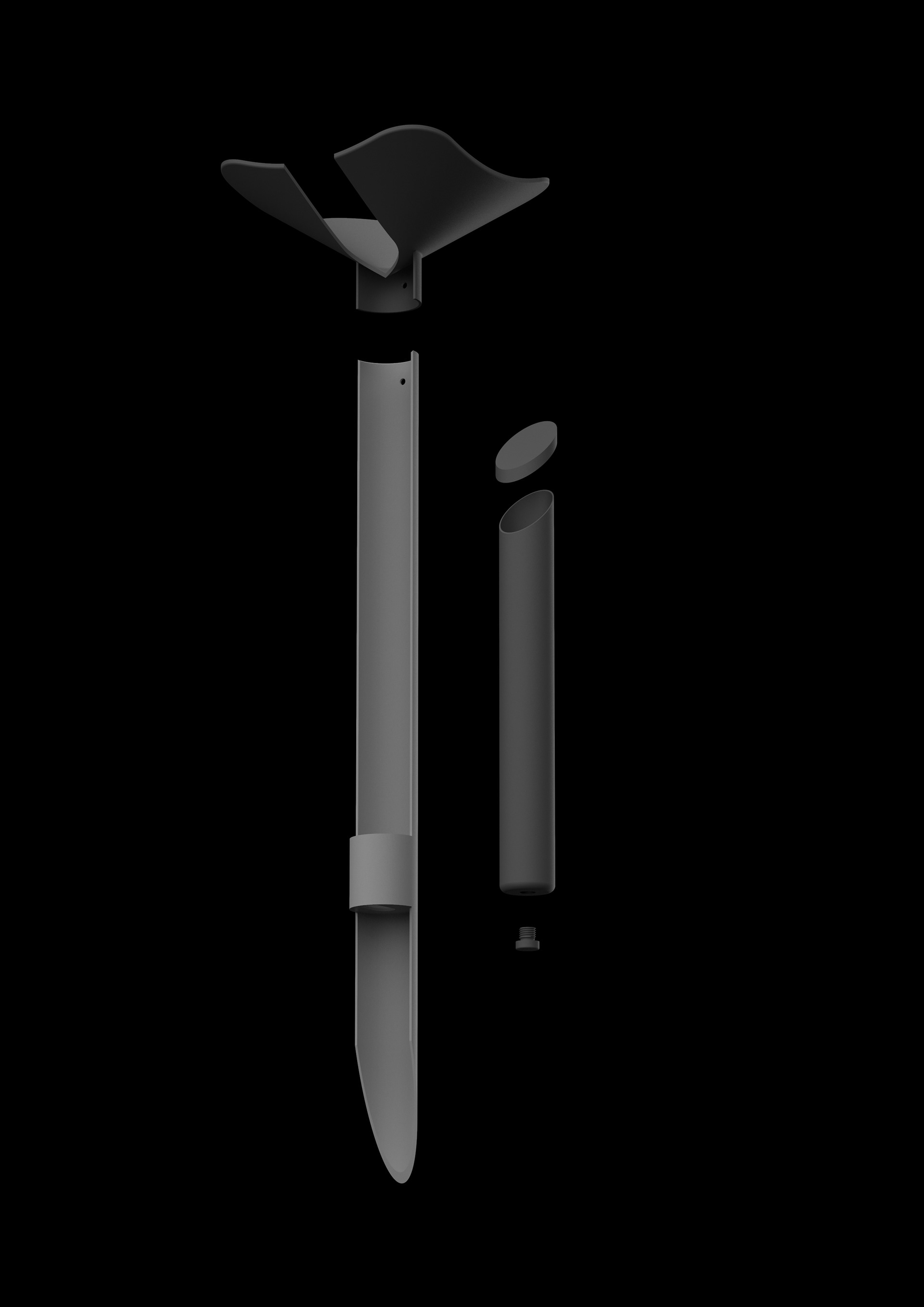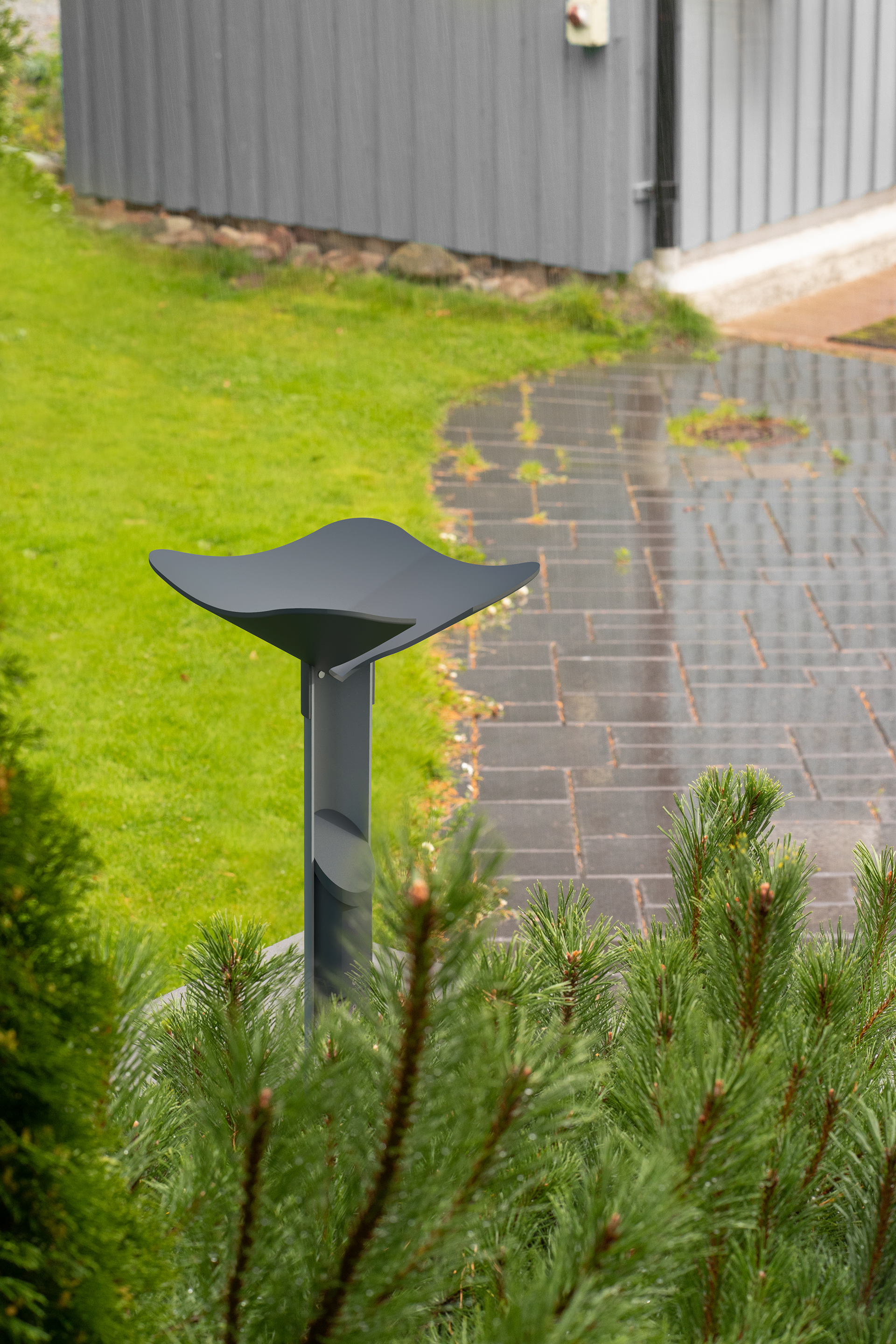 The product itself is called Deluge. We created

a device that shouts modern, functional and simple

. The vision is to make ecological living easy and stylish

.

The target group is 35 to 50 year old individuals / couples living in detached houses

.
The funnel is designed to guide the rain directly to the sensor, and also to keep other debris out. The sensor is located in the top part of the tube with an angled cap. The deluge consists of only three parts, easy to assemble and maintain. The electronics housing is easy to take inside for charging

.

Installing the metal stand is simple.
The funnel of the product would be manufactured by vacuum forming a HDPE-sheet and then cutting in to shape. The top part will have a cutting edge superhydrophobic coating in order to maximize the accuracy of the measurement. The metal stand is just a standard steel tube with modifications. The electronics housing is also a off the shelf tube with an angled cut and a GORE-vent at the bottom. The vent protects the electronics inside by keeping the pressure and condensation away. These methods have handwork included. but we saw that fit since our production volume is only 50 pieces.
The deluge uses piezoelectric sensor to register dropping water. Arduino pre processes the data and uploads it to server via LoRaWAN. Powered by rechargeable battery. Charging in the final product through a watertight USB-C port.
Cost of material without electronics would be around 17.50€ per piece, 12.50€ with a larger batch size. Cost of electronics is 40€ per piece (battery and charger not included). This comes to approximately 60e per piece in 50 piece series.
The Prototypes we made are a combination of 3D printed custom parts and off the shelf materials with slight manual modification.